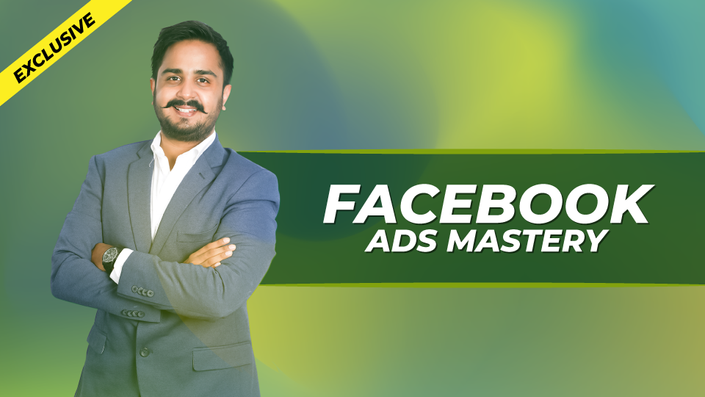 Facebook Ads Mastery
Everything that you would require to become a successful Facebook Advertiser!
Are you tired of Facebook pages and its poor organic reach? Don't be as this course will help you discover the true potential of this platform. I am Sorav Jain,I run an agency in Chennai called echoVME. In last 10 years I have worked with 75+ brands have spent close to about 100,000 US $ on Facebook advertisements. All my years of learning is brought into this session with interesting processes and case studies.
With this lesson, you are for sure to master Facebook Advertisement and Marketing techniques!
How is the session planned?
Sessions very much starts with basics, guides you step by step and then the process goes advanced. You can watch, re-watch videos but you will be able to become a Rockstar only by implementing what I teach.
So, learn, implement and grow!
Your Instructor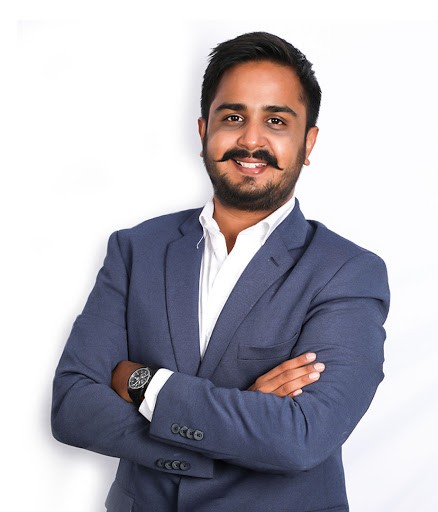 Sorav Jain is a leading Digital Marketing Professional of India, he runs echoVME - Digital Marketing Agency based out of Chennai. He has trained more than 5000+ professionals in Digital Marketing, Social Media Marketing and Personal Branding. He has worked with brands like Amrutanjan, Bosch India, infinitheism, Cashkaro.com, Urban Tree Infrastructures, Vijay Shanthi Builders, Genpact, TE Connectivity, DDB Mudra, Times Internet, MSL India, ChuChuTV and offered world class Digital Marketing Training and Services.
Sorav is Loyola College and Leeds University Business School alumni and have won:
Top 25 Social Media Marketer of India award from CMO Asia in 2013.
Best Digital Marketing Agency Award by World HRD Congress in 2016.
Digital Marketing Person of the Year by World HRD Congress in 2016.
Sorav is on a mission to reach 5 Lakhs by end of 2020 and enlighten them to follow and lead the Digital Marketing Pathway.
Courses Included with Purchase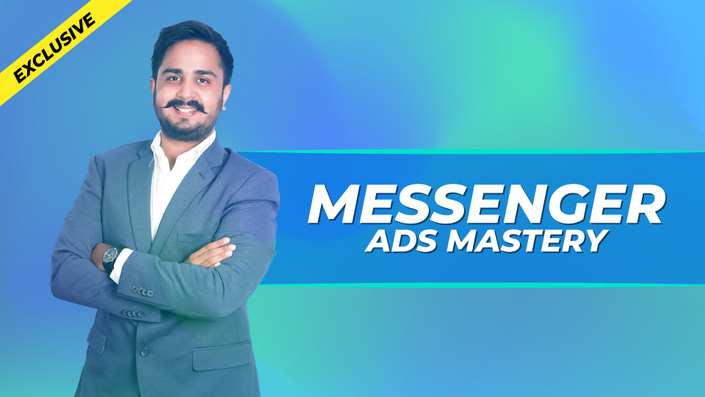 Facebook Messenger Marketing - Conversations to Conversions
How you can sell while your bots chats with your customers!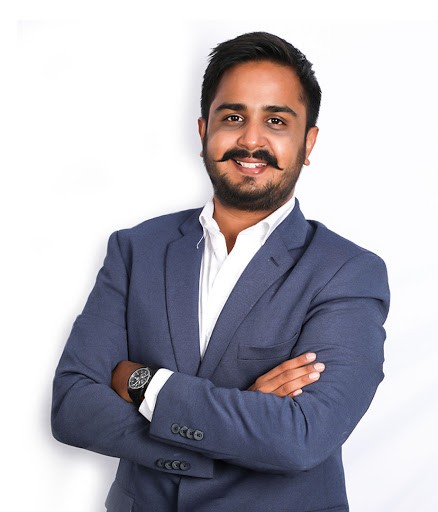 $197
Original Price: $197
Frequently Asked Questions
1. Will I get a Certificate after completing this course?
Yes, you will get a digital copy of the certificate. If you wish to avail the hard copy you can pay a small charge for the process to initiate and delivery to take place. You will have to complete all the lessons for the same.
2. I am a beginner, will I be abe to take this course?
Absolutely! This program takes you through step-by-step process from basics to advance. The concept is going to be simple enough for you to implement. Remember, its all about practising.. so practise!
3. How should I make the best use of this course? Is there any refund?
You will have to implement things as you learn. Practise will make you perfect. Currently, there is no refund or cancellation policy.
4. What is a Workbook?
Every lesson is explained simultaneously on the workbook so that you can work out your plan of action. It's a 10 page PDF which you can download and take a print of as you watch videos this can be a reference guide for you.
5. For how many months will this course be accessible?
Once you purchase this course, you will get a lifetime access.
6. Will I get a job after this course?
Well, I am not guaranteeing you any job after this course. But, I promise you will learn a lot and if you implement those things for your brand or client they will be bowled by your skills.
7.. Who can attend this course?
Students who want to become a Facebook marketer. Traditional marketer who wants to add Facebook Marketing in their skill set. Digital Marketers who haven't practised facebook advertisement yet. Small Business Owners who wants to grow leads for ther business and drive relevant traffic to their site. Any entrepreneur who wants to learn the art and science of Facebook Marketing. Housewives or Homepreneurs who wants to offer Facebook Marketing as a service.
8. How do I get to ask questions?
You can leave your comments below the videos. Also, you can enrol in a Facebook community which I run where you can raise questions.
9. Will you be adding more videos?
Yes I will be adding few more case studies and best practices as time goes by.